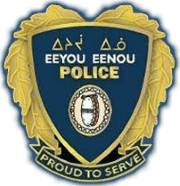 The EEPF is dedicated to delivering police services in partnership with our communities to keep Eeyou Istchee residents safe.
Our mission is to maintain peace, order and public security, to prevent and repress crime and offences under the law and Cree communities by-laws throughout Eeyou Istchee. In pursuing our mission, the EEPF and its members ensure the safety of persons and property, safeguard rights and freedoms, as well as respect and remain attentive to the needs of victims. We partner strategically with key stakeholders to uphold the highest level of public security and social wellness for our people throughout the territory.


Join Eeyou Eenou Police Force Team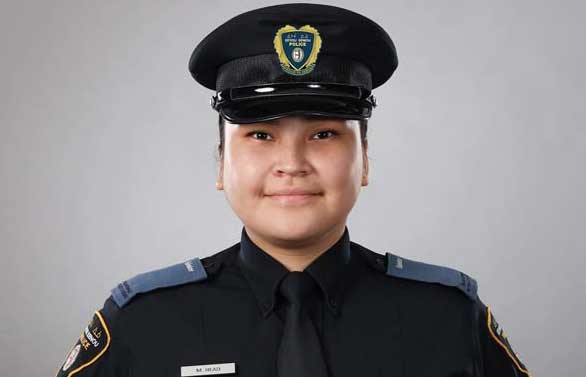 Joining the Eeyou Eenou Police Force is a great way to be involved in the well-being of your community and Eeyou Istchee. Cree communities have their own needs in law enforcement. We believe in community policing: more support and fewer arrests. Using our language and traditional communication makes a difference for everyone involved. That's why we are asking you to be part of the solution. Get involved and help us make our communities healthier and safer.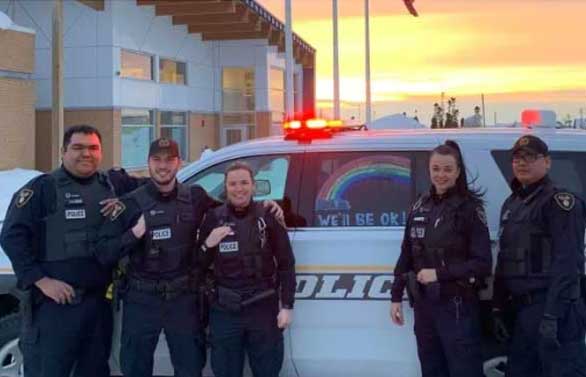 EEPF is changing the face of policing with new approaches, community-based solutions, and strong community partnerships. We're looking for recruits with a passion for community policing who want to build a satisfying and exciting career in policing. At EEPF, you can have a rewarding career with purpose.
We look forward to hearing from you and helping you achieve your goal of becoming an EEPF Officer.
You may apply if you have a diploma of basic training in police patrolling from the École nationale de police du Quebec (police academy, ÉNPQ) or if you are in the process of obtaining one.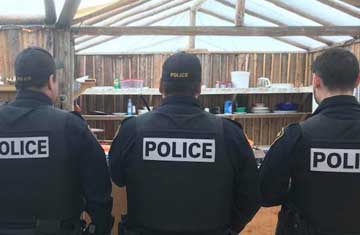 EEPF offers salaries that are competitive. An Officer can add to their base salary through different premiums: overtime, seniority premiums, growth premiums, night shift premiums, etc. In addition to salaries and premiums, Officers enjoy other benefits. For example, leaves, employee insurance, pension plan, special allowance, and employee assistance programs are just a sample of what we offer to improve the quality of life and well-being of our Officers.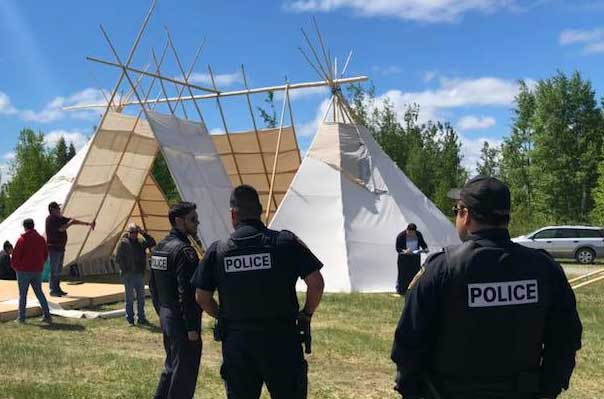 We call ourselves Eeyou. Our land - Eeyou Istchee - which means the People's Land. Eeyou Istchee is home to over 18,000 people. With its language, traditions, and customs still vibrant and alive, you will live a wonderful cultural immersion. Cree language, iiyiyuu ayimuun, is very much alive and spoken by our people. Most of our community members are bilingual - Cree and English - and French is also spoken by some. There are currently nine (9) Cree communities incorporated into our Treaty - the James Bay and Northern Quebec Agreement. In each of these communities, we have a police detachment where you can be proud to serve.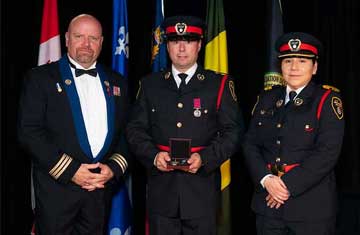 Career Advancement
Not all career path in policing is the same, but if you have the right skills, you may see yourself progress through EEPF's ranks. While employed, you'll receive on-going training, support, and guidance to ensure you're fully equipped to do your job safely and confidently. When it comes to career choices, you have community-based policing; and for experienced Officers, we have investigation, operational support, and Senior Officer roles.
For general inquiries, call your local detachment during regular business hours: Monday to Thursday, 8:30am to 12:00pm, 1:00pm to 4:30, and Friday from 8:30am to 1:00pm.
Chisasibi:
Int. Lieutenant Gordon Snowboy
 (819) 855-3499
Eastmain:
Lieutenant Patrick Masty (In-Charge)
 (819) 929-3748
Mistissini:
Lieutenant Robie Petawabano
 (418) 923-3317 and 3318
Nemaska:
Int. Lieutenant Joe Saganash
 (819) 673-2508
Oujé-Bougoumou:
Lieutenant Robert Mianscum
 (418) 745-4060
Waskaganish:
Lieutenant Robert Mianscum (In-Charge)
 (819) 895-2029
Waswanipi:
Lieutenant Michael Blacksmith
 (819) 753-2080
Wemindji:
Lieutenant Patrick Masty 
 (819) 978-3655
Whapmagoostui:
Lieutenant Steven Boudrias 
 (819) 929-3748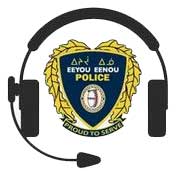 EEYOU EENOU POLICE

CALL DISPATCH CENTRE
IN CASE OF EMERGENCY
CHISASIBI 819.855.2882
NEMASKA 819.673.2506
OUJE 418.745.2573
WASWANIPI 819.753.2553
WASKAGANISH 819.895.8961
WEMINDJI 819.978.0320
MISTISSINI 418.923.3278
EASTMAIN 819.977.2911
WHAPMAGOOSTUI 819.929.3700


FIRE EMERGENCY LINES
Whapmagoostui  819-929-3700
Chisasibi 819-855-2911
Wemindji 819-978-3911
Eastmain 819-977-2911
Waskaganish 819-978-4053
Nemaska 819-673-2222
Mistissini 418-923-9111
Waswanipi 819-753-2411/2412
Ouje-Bougoumou 418-745-2575