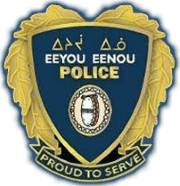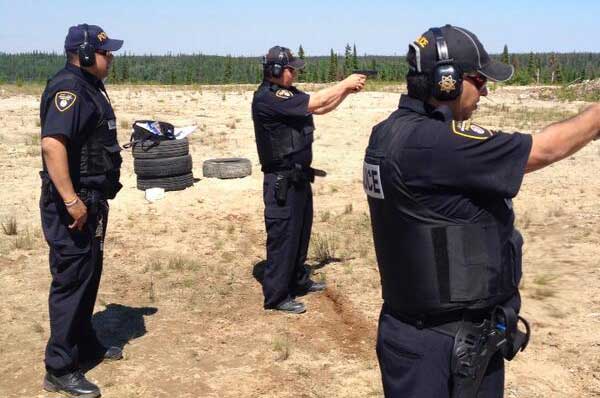 Joining the Eeyou Eenou Police Force is a great way to be involved in the well-being of your community and Eeyou Istchee. Cree communities have their own needs in law enforcement. We believe in community policing: more support and less arrests. Using our language and traditional ways of communication makes a difference for everyone involved. That's why we are asking you to be part of the solution. Get involved and help us make our communities healthier and safer.
We create awareness on crime prevention and many other topics. We go to schools and local assemblies to inform community members about issues such as vandalism, bullying, and Crime Stoppers (Échec au Crime). We have road blocks to remind drivers and their passengers about the Highway Safety Code. We take part in events that inform about topics such as Elder Abuse, Suicide Awareness and Prevention, and Conjugal Violence.
There is an exciting new format for police training starting in 2022. If you are a Cree beneficiary of the James Bay and Northern Quebec Agreement, you can apply to be in the next group of recruits. The program is made up of three months of classroom study towards an Attestation of College Studies (ACS) in Police Technology at Cegep de l'Abitibi-Temiscamingue in Rouyn-Noranda, thirteen weeks of Special Constable training at the École Nationale de Police du Québec (ENPQ) in Nicolet, then a return to the Cree communities. You'll spend up to a year training on-the-job and gaining valuable experience alongside Eeyou Eenou Police Force Patrol Officers. The program is completed with three weeks at ENPQ where you become a full-fledged Officer.
In order to join the next cohort, you need to supply the following documents: high school transcripts, Secondary 5 Diploma, motivation letter and resume, Cegep de l'Abitibi-Temiscamingue application forms, and EEPF cohort application form. We'll also need photocopies of your Certificate of Indian Status, Quebec Health Card, Driver's License, and Birth Certificate. A background check will be completed to ensure your eligibility into the police training program. After attending the Selection Camp, you will undergo a physical health exam. We highly encourage you to follow a healthy, active lifestyle in order to keep up with the training and on-the-job physical demands.
Call (819) 856-5660 or email recruitment@eepf.ca